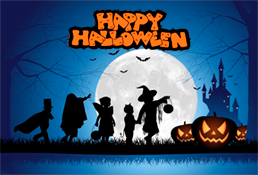 Halloween is fast approaching, which means that it's time to prepare with candies for your trick-or-treater girlfriend!
Giving sweets may seem the simplest of all preparations, but anyone who has trick-or-treated knows that what you give out can leave a lasting impression. So we spiced up our Halloween Delivery Set with an atmospheric candle and scary balloon.
Check our special offer right now to get ready to the spookiest season.