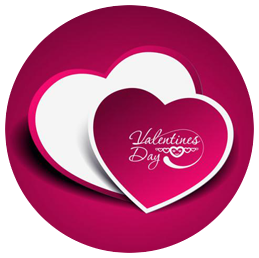 Happy St.Valentine's Day!!!
Love is celebrated all year round, but once a year we make even more of an effort to tell those nearest and dearest just how much they mean to us. Create special memories this Valentine's Day with our unique holiday propositions.
The following gifts and sets will be a great sign of love:
Heart-shaped pillow
The heart-shaped box of sweets + Orchid in a pot
The heart-shaped box of sweets + 5 red roses
Teddy bear + 5 red roses
Set of sweets in the basket
Don't miss the chance to show your care and devotion choosing:
Certificate for dance class (1 month)
Certificate for hairstyle
SPA certificate
Certificate for theater tickets
Certificate for movie tickets
Make your lady get absolute pleasure getting from you:
Pajamas
Set of candles
Cosmetics bag
Each of our Valentine's Day special gift is delivered with love, so you can put your trust in us.